!html>
N18MD



Newly overhauled Left Engine, broken in, D'Shannon Baffles, JPI 790, and freshly overhauled Left Propeller!


A 1968 Beechcraft D55 Baron

Currently hangared at KOAK Oakland, CA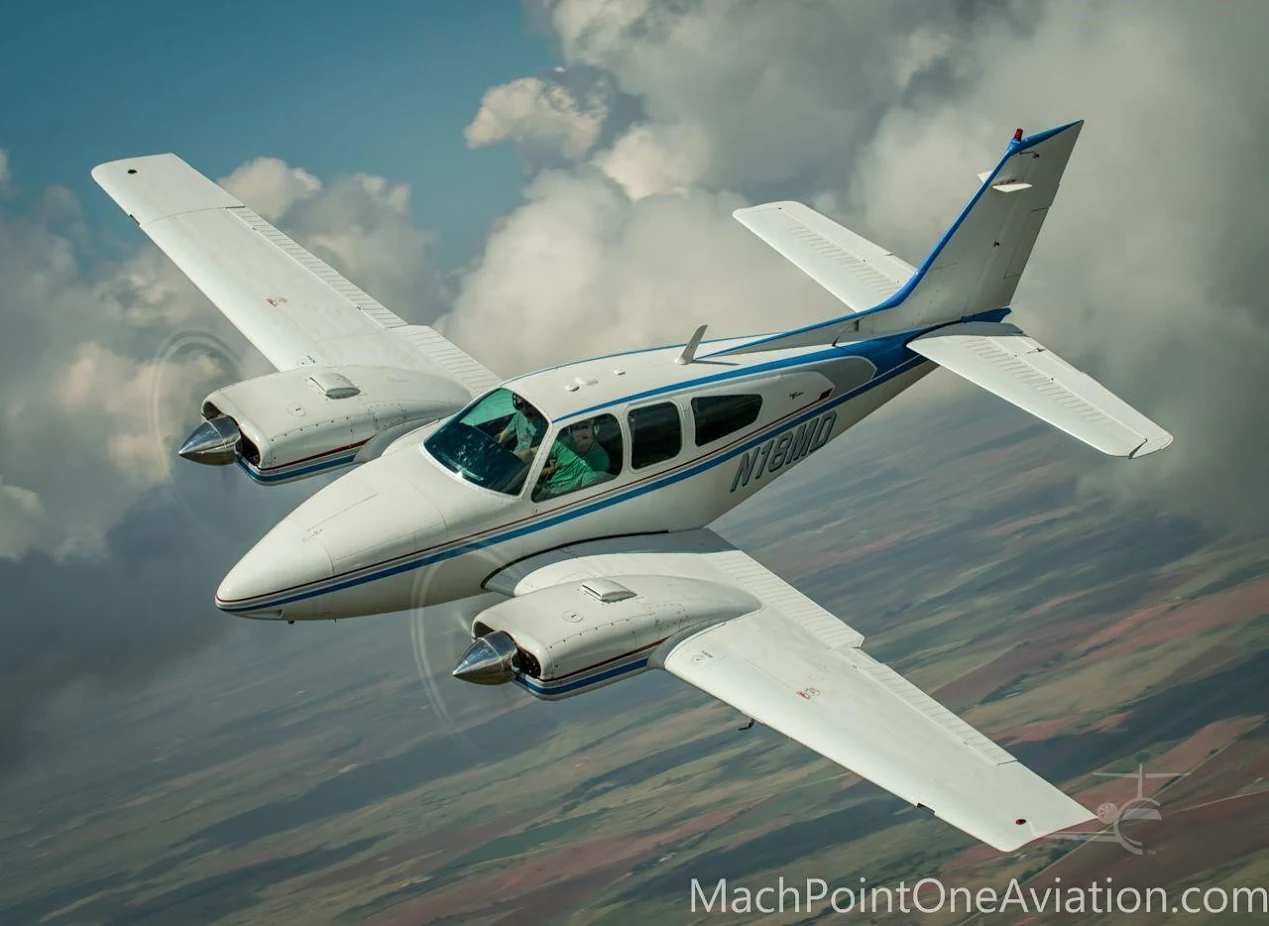 Quick D-Baron Facts:

Twin IO-550C 300HP Engines (D'Shannon Raw Power STC upgrade)

6 Seats, 1,936# useful load, extended aft baggage, cavernous nose baggage, oxygen onboard

Enjoy 2,000+ fpm climbs, 200kt cruise @ 26gph or 188kt cruise @ 23gph or 180kt cruise @ 20gph

Garmin 530W WAAS Navigator, Garmin Flightstream FS210, Century III Autopilot with auto-trim,
Glideslope capture/couple, and GPSS Steering all make for painless IFR or VFR + iPad navigation

Current owner is an ABS BPPP Flight Instructor and A&P Mechanic.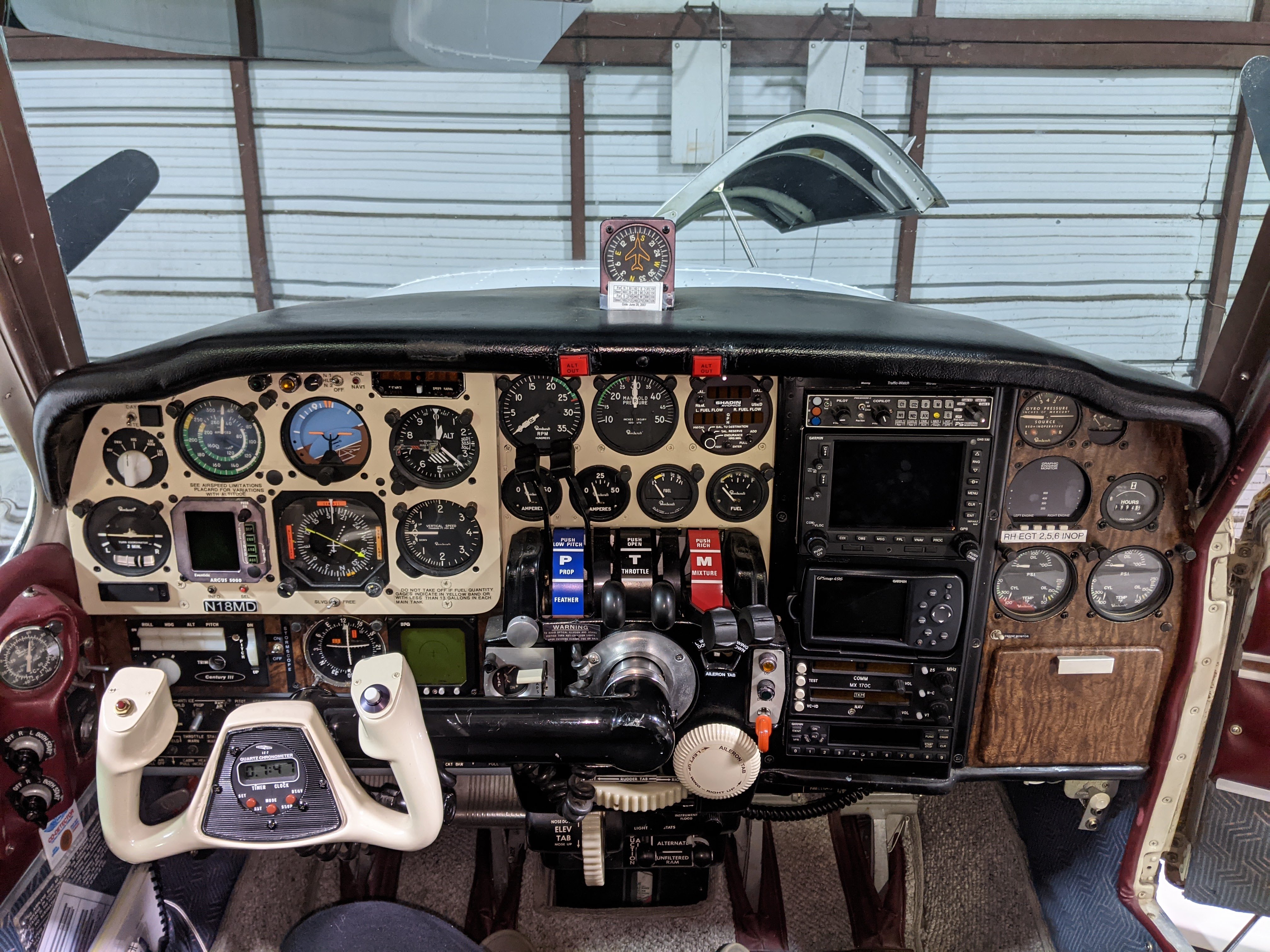 (Update: May 2022 -- Enroute to Annual with new JPI 790)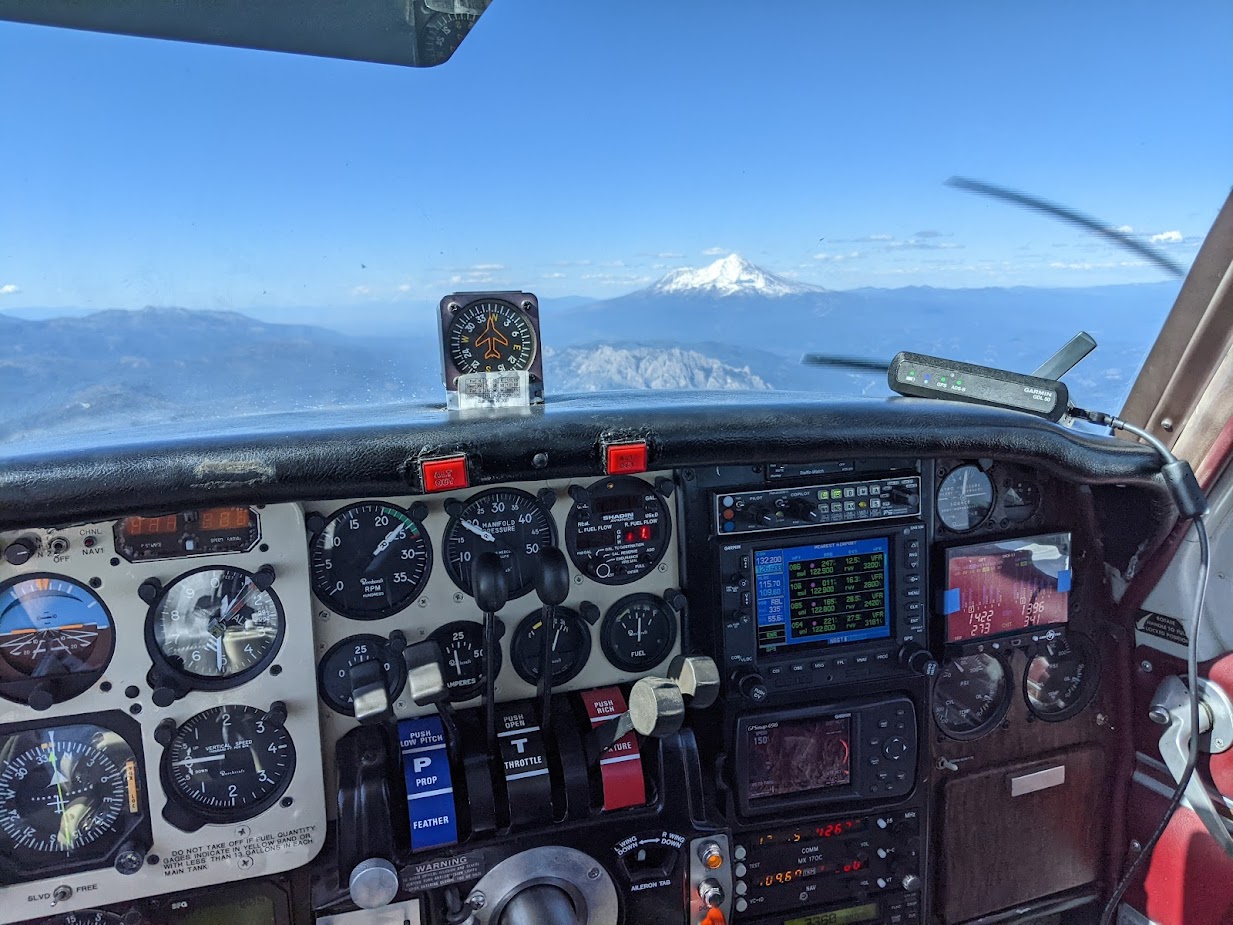 Other pertinent Aircraft times:

TTAF 5,038.2
Engines (Jan 2023) 150.2 SMOH Western Skyways / 1,409.9 SMOH (~225 STOP)
Propellers Hartzell PHC-C3YF-2UF 150.1 SPOH L , 2,286.5 SPOH R (824.5 / 664.8 SIRAN)

Annual Inspection due Apr 30, 2023
IFR Certification due Mar 31, 2023
ELT Battery due Oct 31, 2026
All ADs in Compliance
AD 90-08-14 complied 8/30/2022 No cracks found, next due @ 5562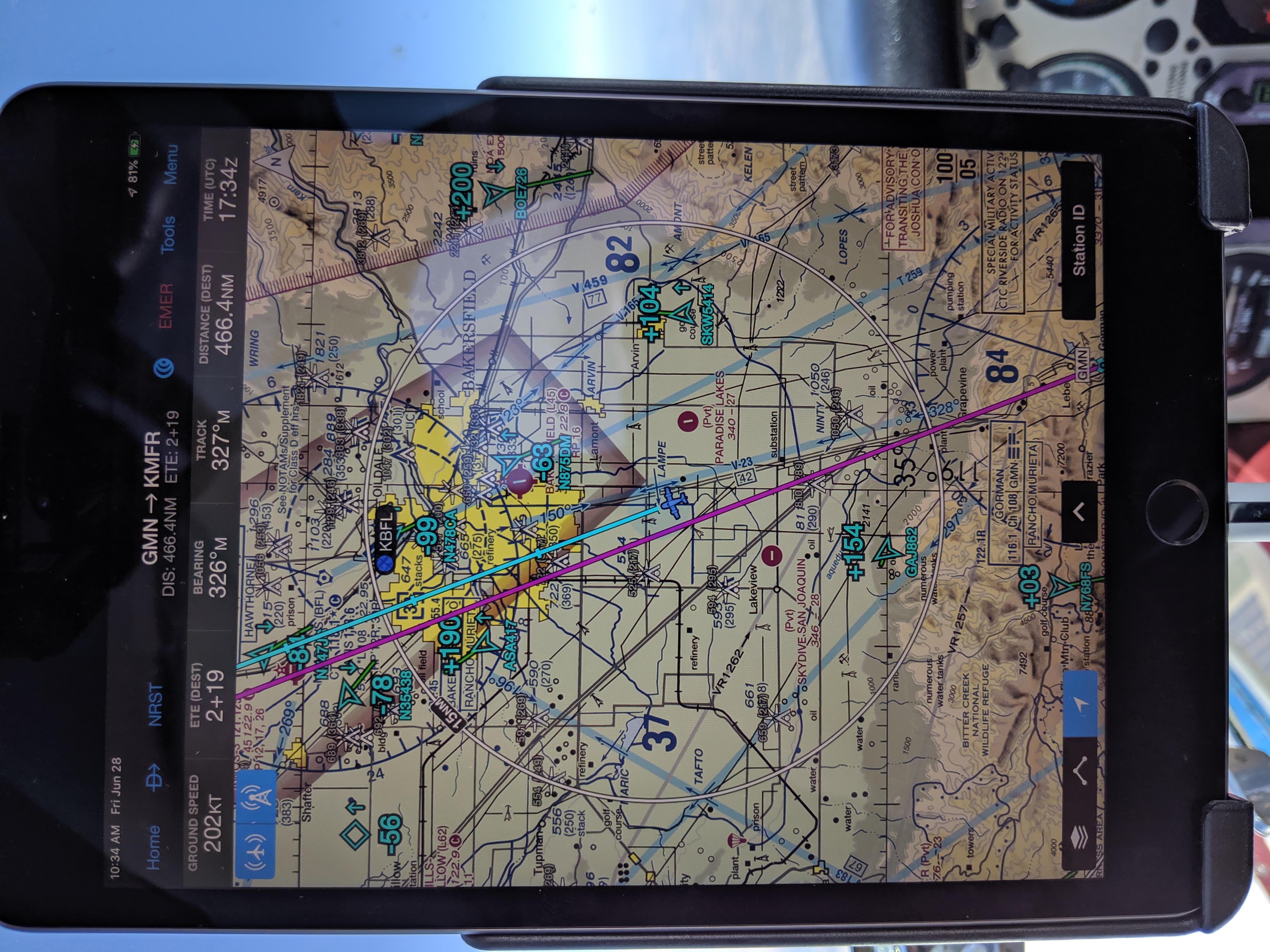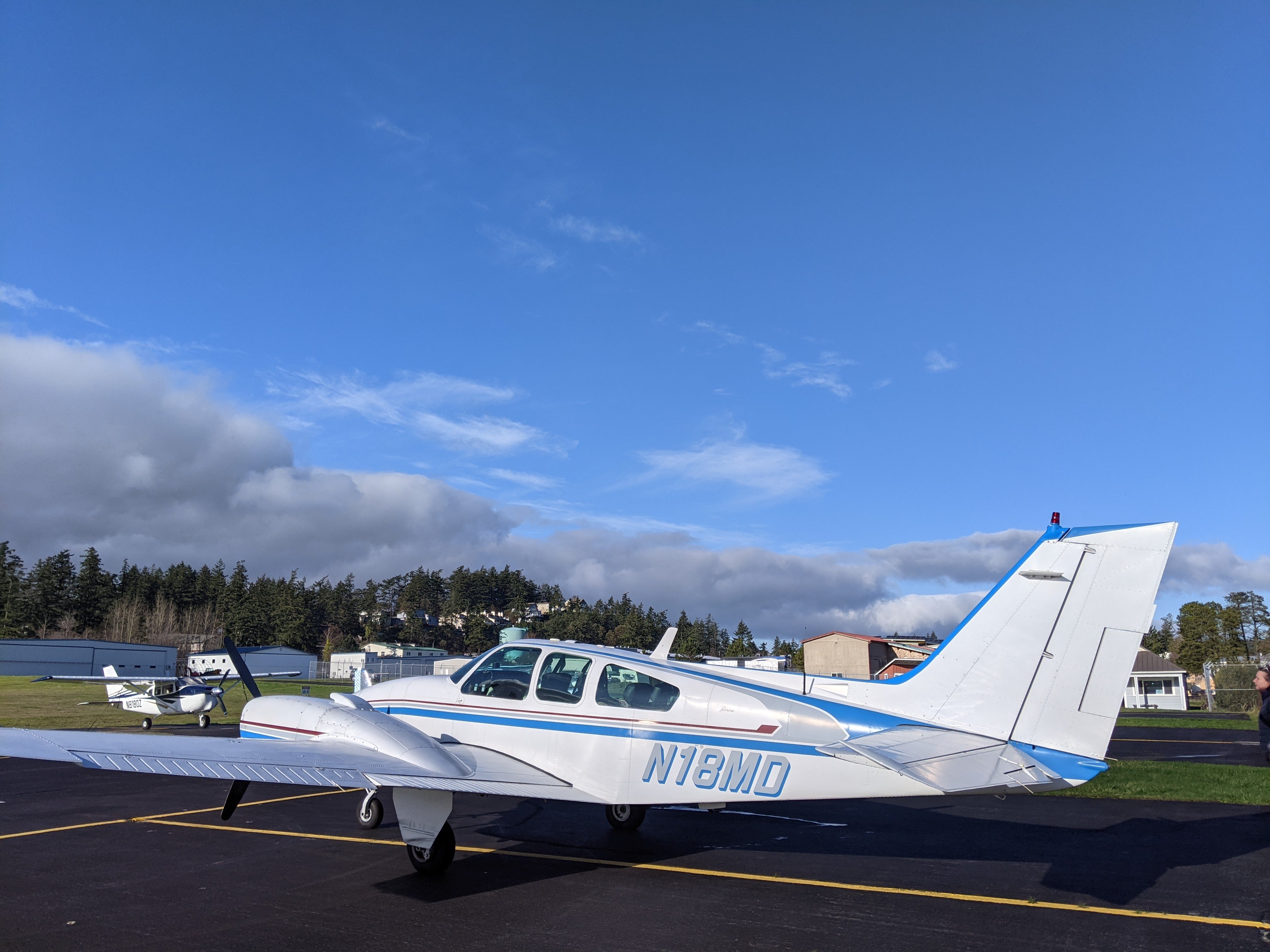 A summary of times and equipment can be found here:

N18MD Status

A gallery of all sorts of photos can be found here:

N18MD Photos

Complete Logbooks as of May 2021 can be perused here:

N18MD Logbooks

Other miscellaneous documents, POH, W/B, Maintenance manuals and the like can be found here:

N18MD Miscellaneous Docs

Plane is actively flying and is a stellar XC machine. Fly vicariously with her here:

Recent FlightAware History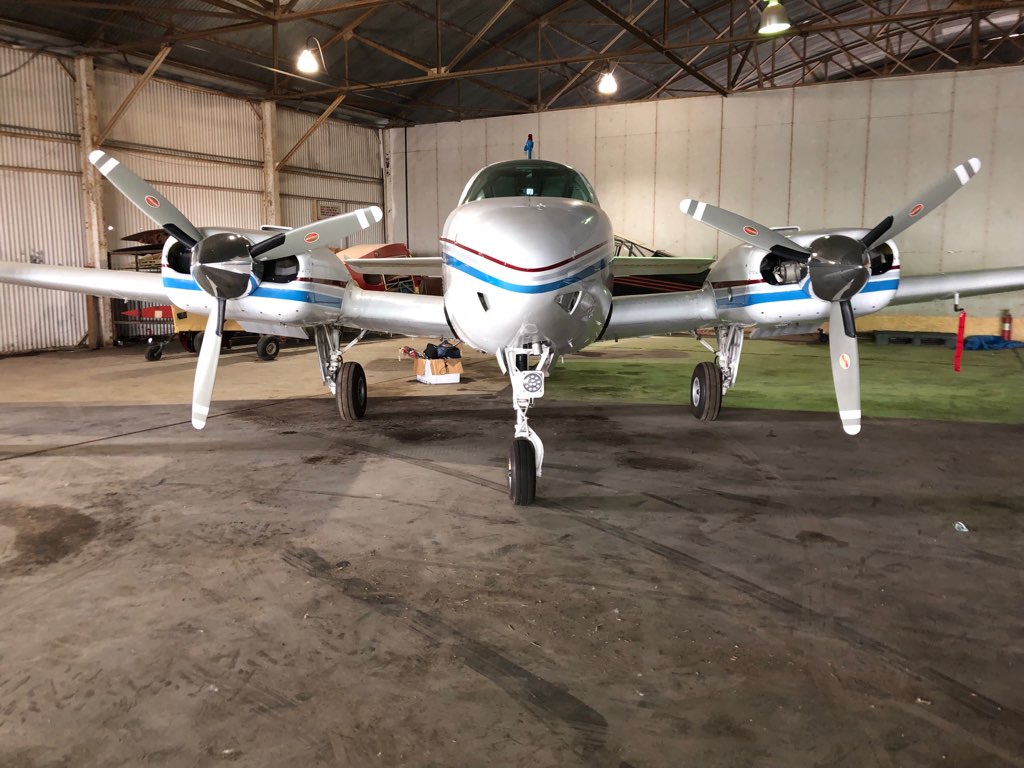 For more information or a flight around the East Bay, reach out to:

Mike Brannigan

CFI, CFII, MEI, A&P

ABS BPPP Certified Flight Instructor

E-Mail (preferred) mike@msxpert.com

Voice or SMS (503) 395-8380


Thanks for Looking! Blue Skies!